10 Best Alternative Wedding Music Ideas For Your Wedding Party
Product Information
Looking for that "WOW Factor" when booking Alternative Performers for your Unique Wedding Party? You have come to the right place – our 10 Best Alternative Wedding Music Ideas For Your Wedding Party include only the best Corporate and Tribute Acts, as well as Wedding and Cover Bands for Hire In Ireland.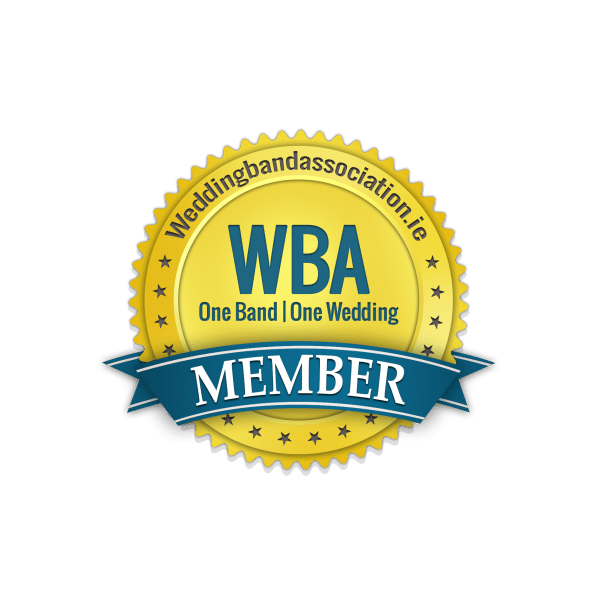 With over 20 years of experience in Irish Wedding Entertainment we will happily and confidently advise you on a range of Premium and Cost-Effective Unique Acts, that will perfectly suit your Wedding Party.
Wedding-Music stands over every one of our Alternative Wedding Entertainers, which we carefully handpicked, so that you can be assured to be getting what would be expected from Ireland's best Award winning Entertainment Agency 2014. Call us on +353-1-201-3660..
1.) Silent Headphone Disco
-Unique Party Entertainment from Silent Disco-
A Silent Headphone Disco is a new and unique concept that leaves you without the fear of being to noisy and listening to music you don't want to. A stress free, interactive alternative to your ordinary disco. YOU are in charge of your tunes and volume levels – gone with the traditional speaker systems used in nightclubs or festivals. -> http://www.audionetworks.ie/djs-for-hire/silent-disco-dj-entertainment/
2.) Graffiti Classics
-Comedy String Quartet-
16 strings, 8 dancing feet and 4 voices with 1 aim: to make classical music wickedly funny and fantastically exhilarating for everyone, young and old. This band is ideal for whoever is looking for something different from your ordinary wedding band –  add a bit comedy, but yet don't miss out on a musical feast !  -> http://www.audionetworks.ie/classical-music-for-hire/grafitti-classics/
3.) Daft Punk
-Tribute Act-
Daft Punk Tribute are the perfect Tribute Act for your groom, who fears the usual wedding songs. All the best hits from the extraordinary Daft Punk, complete with full DJ set and helmets, are just what you need to help to get your event in full swing and put a smile on your already nervous groom's face!     -> http://www.audionetworks.ie/corporate-entertainment/daft-punk-tribute-lose-dance/
4.) Star Troopers
This innovative concept is based on the famous Storm Troopers and is undoubtedly every Star Wars Fan's wedding dream. Put a "Wow" in your guests' mouths and let the two Troopers greet your wedding party and most of all the groom with a smile. This unique Act offers a spin to your usual Wedding Reception and will give your party a kick start to what's ahead!                                                                              -> http://www.audionetworks.ie/unique-entertainers/star-troopers/
5.) Rhythm & Beats
Rhythm & Beats are a brotherhood of rhythmic warriors, their live show is designed to enthrall and entertain, with dynamic captivating drumming. The drummers allow the bride that BIG, GRAND entrance she has always dreamed of since she was a little girl. With this act for your drinks reception music the bride and groom will be the talk of the town and will most certainly set the tone for the Evening ahead! -> http://www.audionetworks.ie/unique-entertainers/hit-machine-drummers/
6.) Celtic Factor
The Celtic Factor are the ideal band for the traditional music lovers, who would however prefer dynamic performers instead of the "sit around the table folk act". Best of all for a truly unique experience, you can add Irish dancers, who will accompany the Celtic Factor and bring that extra bit of pizzazz to their performance! If you happen to be an Irish dancer yourself, sure why not bring your dancing shoes – your wedding guests are always the perfect crowd to show of your skills -> http://www.audionetworks.ie/wedding-bands/celtic-factor/
7.) POP Gods
One of the most versatile party bands in the country that specialise in blending a Live Set of Party Hits from the 80s, 90s, 00s right up to the most current chart hits. This band is perfect for young and old, who are looking for a PARTY. The band know exactly how to entertain with versatility in song choices and Chart Hits. For your Pop-Party-Wedding-Couple there is no better band -> http://www.audionetworks.ie/wedding-bands/now-thats-what-i-call-live/
8.) Cuban All Stars
If you are engaged to your own hot Latino – The Cuban All Stars will transport his Latin memories to Ireland and will have the ability to make his family feel right at home. The band offers a hot musical mix that penetrates all senses, with its unique and full tempting Latin musical flavours. If you are a Salsa fan and have recently have taken up some classes – go on, you know you want to show your party guests your latest acquired talent -> http://www.audionetworks.ie/unique-entertainers/international-talent/cuban-all-stars/
9.) Jungle Boogie
The band features none other than Andy Mann from hit TV Show The Voice (guitar & vocals), playing at high-end Wedding Receptions and Corporate Events, with an amazing Rock 'N Roll setlist. Jungle Boogie is ideal for the bride who fancies herself as a bit of celebrity on her big day, with her "celebrity friend" performing at her own wedding. Tongues will definitely be wagging: "Did you hear, so and so, had Andrew Mann from The Voice play at her wedding!" -> http://www.audionetworks.ie/wedding-bands/jungle-boogie-event-wedding-band/
10.) The Nouvelle Club
The sound of Nouvelle Vague, classic songs , modern twists and contemporary music with a slightly French and Jazzy feel. With sensual vocals and the feel to be brought back in time, The Nouvelle Club will stun all your guests with its international flavours and wonderfully inspiring songs and is perfect for the bride that is looking for FRENCH CHIC -> http://www.audionetworks.ie/drinks-reception-music/the-nouvelle-club/
For further information and Special DJ Package Offers please do not hesitate to contact Faye or Suzy on +353-1-2o1-3660 – the girls will be happy to answer your every question!